Los Angeles County Catastrophic Injury Attorney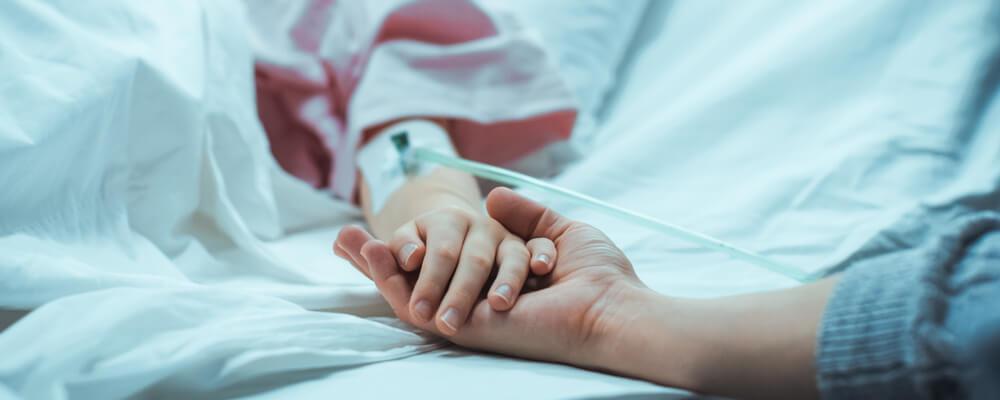 Lawyer for Severe and Disabling Injuries in Los Angeles and Glendale
A personal injury can affect a person's life in many ways. Even seemingly minor injuries may require emergency treatment and additional medical care, and they can cause temporary restrictions to a person's ability to work, limiting the amount of income they are able to earn. However, more severe injuries can have a much larger impact. They may require extensive medical treatment, which may cost tens of thousands or even hundreds of thousands of dollars. A person may be unable to work for an extended period of time, or they may suffer permanent disabilities, making it impossible to provide for themselves and their family. In addition to financial concerns, catastrophic injuries can cause extensive and long-lasting physical pain, as well as serious emotional trauma.
The financial costs of a severe injury can be massive, but in many cases, victims have options for receiving compensation for their damages. Tahmazian Law Firm, P.C. provides legal representation to help victims determine who was responsible for their injuries, and we work to ensure that the liable parties are required to compensate victims for the damages they were caused. We are dedicated to fighting for our clients' rights and making sure they will have the financial resources they need during what is likely to be one of the most difficult times in their lives.
The Impact of Catastrophic Injuries
Severe injuries may affect multiple types of the body, and they may include:
Spinal cord injuries

- A strong jolt to the neck or back in a

car accident

or

slip and fall accident

can cause damage to the vertebrae in the backbone and the nerves in the spinal cord. In some cases, a person may receive surgery or physical therapy to address these injuries. However, a severed or damaged spinal cord may be irreparable, and a person may suffer partial or complete paralysis. Depending on the part of the spinal cord that was injured, a victim may be paralyzed in their lower body (paraplegia), or they may lose sensation and function in their legs and arms (quadriplegia).

Traumatic brain injuries - A blow to the head can damage brain tissue, leading to temporary or permanent impairments. In many cases, the full effects of a brain injury may not make themselves known until weeks or months after the injury occurred. A victim may experience chronic headaches, sleep disorders, problems with muscle coordination, sensitivity to lights and sounds, memory loss, cognitive impairment, speech and language processing issues, and mood disorders such as depression, anxiety, irritability, mood swings, or personality changes.
Amputations - Serious damage to a person's limbs may lead to the loss of an arm, leg, or one or more fingers. This will result in a permanent disability that may affect a person's mobility and their ability to complete daily tasks at home or at work.
Bone fractures - Broken bones can be very painful, and they often take months to fully heal. During this time, a person may suffer temporary impairments that render them unable to perform work-related tasks or care for their personal needs. If bones are crushed or shattered, surgery may be needed to repair the damage, and a person may permanently lose function in the parts of the body that were affected.
Burn injuries - A severe burn may damage the skin and underlying tissue such as muscles, ligaments, and tendons, and skin grafts or other forms of surgery may be needed. Burns can also leave behind permanent scars that cause a person to be disfigured.
Internal injuries - Damage to internal organs may result in a loss of important bodily functions, and a person may require a transplant or other forms of medical intervention.
Contact Our Pacoima Severe Injury Lawyers
At Tahmazian Law Firm, P.C., we know the difficulties that catastrophic injuries can cause for a person and their family. We believe in helping victims receive compensation that will allow them to provide for their financial needs as they recover from a serious accident. To schedule a consultation and get legal help with your injury case, contact us at 818-242-8201. We represent victims of catastrophic injuries throughout Los Angeles County and the surrounding areas, including Los Angeles, Pacoima, Riverside County, Glendale, Hollywood, Encino, Burbank, North Hollywood, and Ventura County.