Glendale Pedestrian Accident Lawyer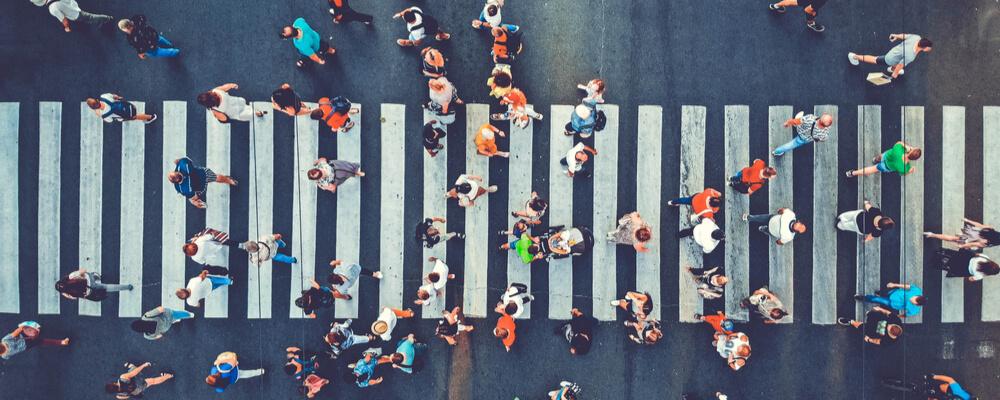 Attorneys for Pedestrians Hit by Cars, Trucks, or Buses in LA and Los Angeles County
While car accidents can cause multiple types of injuries, people inside a vehicle are protected by multiple safety systems, such as seat belts and airbags. Pedestrians do not have these types of protection, and it is likely that they will experience severe injuries or wrongful death if they are struck by a car or truck. Victims of these types of accidents will often face a long road to recovery, or they may be permanently disabled. To address the ways their injuries have affected their lives, victims will want to understand their options for pursuing financial compensation from a negligent driver or others who were at fault for a pedestrian accident.
At Tahmazian Law Firm, P.C., our lawyers understand the devastating injuries a person may experience after being struck by a motor vehicle. We are prepared to help you take legal action to recover compensation for all of your damages, including emergency medical treatment, hospitalization, surgery, ongoing medical care and physical therapy, loss of income, modifications to your home and lifestyle to address a disability, and physical and emotional pain and suffering. With over 30 years of experience and a record of success prosecuting personal injury cases, we can provide the legal help and representation you need to ensure a negligent driver or others who were responsible for your accident are held liable for your injuries and damages.
Negligence Leading to Pedestrian Accidents
There are multiple reasons why pedestrians may be struck by motor vehicles, including:
Speeding and other traffic violations

- Drivers who travel above the speed limit may not be able to slow down in time to avoid hitting a person who has entered the roadway. Speeding can be especially dangerous in school zones, and it may cause a driver to strike children who are crossing the road or exiting school buses. Drivers who run red lights or stop signs may collide with pedestrians in crosswalks.

Distracted driving - Drivers who take their eyes off the road or attempt to complete other tasks while driving may fail to notice pedestrians who are crossing the road or walking on the side of the roadway. Even a momentary lapse in attention can cause a driver to strike someone on foot and inflict serious injuries.
Intoxicated driving - Impairment by alcohol or drugs can affect a person's vision and cause them to be unable to see pedestrians. Intoxication will also affect a person's reaction time, and they may not be able to respond to pedestrians near their vehicle in time to avoid a collision. In addition, impairments to a person's balance and coordination may cause them to lose control of their vehicle, leave the roadway, and strike a pedestrian on a sidewalk.
Dangerous roads or intersections - If traffic signals are not functioning properly, pedestrians may be unable to cross the road safely, leading to collisions with vehicles. Road construction areas may lack a safe area for pedestrians to walk, and if a person is forced to travel close to traffic, they may be struck by vehicles. In these cases, a city or state government may be liable for injuries that occurred due to the failure to maintain safe roads.
Defective or improperly maintained vehicle parts - The failure of auto parts such as brakes or steering systems may cause a driver to lose control and strike a pedestrian. In these cases, victims may pursue compensation by filing a product liability claim against an auto parts manufacturer. Drivers may be responsible for pedestrian accidents that occurred because of their failure to properly maintain their vehicle. For example, if a car did not have working headlights, a pedestrian may have been unable to see it approaching while they were crossing the street, leading them to be struck by the vehicle.
Contact a Riverside County Pedestrian Accident Attorney
If you have suffered injuries after being struck by a car, truck, bus, or other vehicle, our lawyers can help you determine who was liable for the accident, and we can make sure you take the right steps to ensure that you will be fully compensated. Contact Tahmazian Law Firm, P.C. at 818-242-8201 to arrange a complimentary consultation. We provide legal help to accident victims throughout Los Angeles and LA County, including Glendale, Riverside County, Encino, Hollywood, Pacoima, Burbank, Ventura County, and North Hollywood.