Los Angeles Nursing Home Abuse Lawyer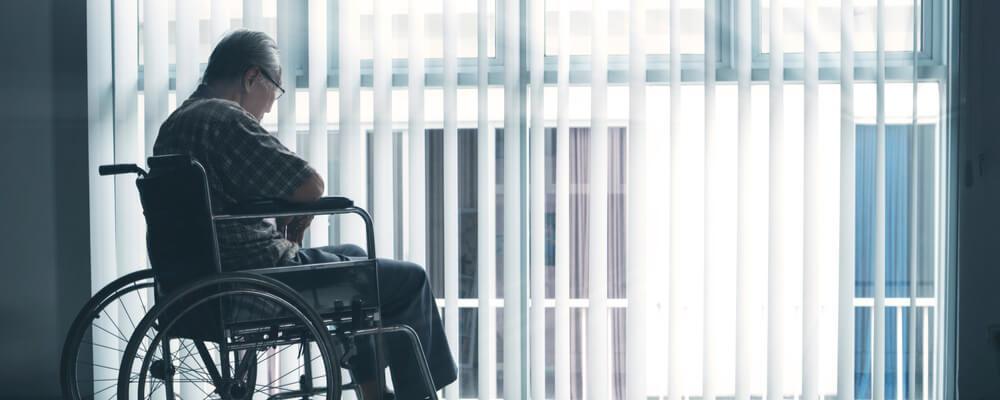 Attorneys for Injuries Caused by Nursing Home Negligence in Glendale and Los Angeles County
Nursing homes are meant to provide medical care and assistance for those who are not able to fully care for themselves. Elderly people and those with physical or mental difficulties may reside at nursing homes or assisted living facilities where staff members can attend to their needs, ensure that they are receiving the proper medical treatment, and help them manage their daily activities. Unfortunately, nursing home patients sometimes suffer personal injuries due to intentional abuse, neglect by staff members, and other forms of negligence.
An injury to a person who is residing at a nursing home can not only cause serious physical and emotional pain and suffering for the victim, but it can also be devastating for family members who entrusted a facility with their loved one's care. At Tahmazian Law Firm, P.C., we understand the difficulties these types of cases can cause for a family, and we believe in fighting for the rights of injury victims. We help our clients take legal action to ensure that a negligent nursing home is held responsible for injuries suffered by residents.
Nursing Home Injuries Caused by Negligence
Residents of nursing homes and assisted living facilities are especially vulnerable to harm. These patients may be in a frail physical condition, making them susceptible to injuries, and they may never recover from serious forms of physical or emotional harm. Some issues that affect nursing home residents far too frequently include:
Physical and verbal abuse

- Staff members may take physical actions to harm nursing home residents, especially if they believe that a person is acting in a way that is troublesome or uncooperative. A staff member may push or shove a patient, causing them to fall down and suffer traumatic brain injuries, broken bones, or other forms of harm. Staff members may also yell at, mock, belittle, or slap a person, and even if this behavior does not result in physical harm, it can cause emotional trauma that may have a drastic effect on a patient's overall well-being.

Sexual abuse - Sadly, many nursing home residents are taken advantage of sexually by staff members or other patients. In some cases, those with mental conditions such as dementia may be targeted for abuse because the perpetrator believes that they will not be able to tell others about what has happened.
Financial exploitation - A caregiver may convince a patient to give them money or property, including through coercion or threats. In some cases, nursing homes have participated in scams or fraudulent schemes to collect payment from patients for services that were not actually provided or in excess of what would be appropriate.
Neglect - Residents may suffer serious harm if they are not provided with the proper care by a nursing home's staff members. Patients may experience fall injuries if they are not given assistance when getting into or out of bed or moving throughout a nursing home, or they may suffer malnutrition or dehydration if they are not provided with the proper food and water. Lack of proper medical care can also cause harm if a patient does not take medication when needed or does not receive treatment for issues that affect their health. In many cases, these types of injuries occur because a nursing home does not maintain adequate staff to provide care for all patients or because staff members do not have the proper training on how to provide for residents' needs.
Contact Our Ventura County Nursing Home Negligence Lawyers
When a person resides in a nursing home, they and their family members should have the assurance that their needs will be met and that they will be safe from harm. Unfortunately, many nursing homes do not live up to these expectations. Tahmazian Law Firm, P.C. can help you determine your legal options following a nursing home injury, and we will fight to make sure your family is fully compensated for the damages caused by a negligent facility and its staff members. Contact our office at 818-242-8201 to arrange a free consultation with our attorneys. We assist with injuries at nursing homes in Los Angeles County and the surrounding region, including Ventura County, Pacoima, North Hollywood, Riverside County, Burbank, Glendale, Encino, and Hollywood.