Los Angeles County State Crimes Defense Lawyer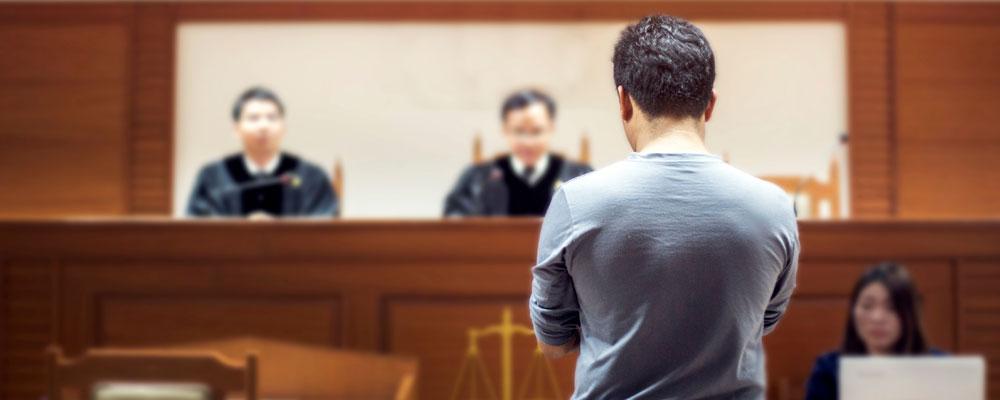 Attorneys for Charges of DUI, Theft, Drug Possession, and Sex Crimes in Glendale and Los Angeles
In many cases, those who are accused of committing criminal offenses are charged at the state level. These cases will be handled in California state courts, and defendants who are convicted may be sentenced to serve time in a state prison, along with fines or other penalties. Those who have been arrested and charged with these types of crimes will want to be sure they are represented by a criminal defense lawyer who has a strong understanding of the state's laws and the best strategies for defending against criminal charges.
The lawyers of Tahmazian Law Firm, P.C. have successfully represented defendants in many different types of criminal cases. We have more than 30 years of legal experience, and we understand the most effective strategies that can help our clients achieve their goals. If you are facing criminal charges, we will help you determine whether you can present a strong case that will allow you to avoid a conviction, or we will argue on your behalf to have the charges reduced and help you minimize the consequences that you may face.
Legal Help With Criminal Charges in California
We can provide you with a strong defense in all types of criminal cases, including those involving:
DUI

- Driving while under the influence of alcohol or drugs can result in misdemeanor criminal charges, and a person who is convicted will not only face fines and potential jail time, but their driver's license will be suspended, and they will be required to have an ignition interlock device installed in their vehicle. California drivers should be aware that they may face DUI charges related to the use of medicinal or recreational marijuana.

Drug offenses - Illegal possession of controlled substances, such as heroin, cocaine, or methamphetamines, will usually result in misdemeanor charges. However, in cases involving large amounts of an illegal drug, a person may face felony charges for possession with intent to distribute. Felony charges may also apply for those who are accused of manufacturing, transporting, or selling controlled substances.
Theft - Stealing another person's property or depriving them of payment for labor may result in criminal charges of theft. Petty theft, a misdemeanor, may be charged in cases where the amount stolen was less than $950, including in situations involving shoplifting or retail theft. Felony grand theft charges may apply if the amount stolen was more than $950.
Violent crimes - Offenses involving injury or harm to someone else may include assault and battery, domestic violence, or murder/homicide. Simple assault or battery is usually charged as a misdemeanor, but a person may face felony charges if they are accused of causing serious bodily harm. Homicide is a very serious felony charge that could result in a life sentence in prison.
Sex crimes - Accusations of sexual assault may result in felony charges. Other sexual offenses may include statutory rape, which may be charged as either a misdemeanor or a felony, or lewd conduct, which is a misdemeanor.
White collar crimes - Offenses such as fraud, embezzlement, or identity theft may result in misdemeanor or felony charges depending on the number of people that were allegedly affected and the amount that was allegedly stolen.
Weapons violations - It is illegal to own certain types of weapons in California, and a person may also face criminal charges for the unlawful selling or transportation of firearms.
Probation violation - If a person is sentenced to probation after being convicted of a crime, they may face consequences if they fail to meet certain requirements, such as not appearing at a scheduled court date. In these cases, a person's probation may be revoked, or they may be required to serve a jail sentence.
In addition to defending against criminal charges, we also assist with the expungement of criminal records. Expungement is available for certain offenses after a person has successfully completed their sentence and the terms of their probation, and it will completely remove the offense from a person's record.
Contact an Encino Criminal Defense Attorney
If you are facing criminal charges, Tahmazian Law Firm, P.C. can provide you with skilled and dedicated legal help. We will fight to protect your rights, and we will do everything we can to help you minimize the potential consequences to your life and freedom. Contact our office by calling 818-242-8201 and scheduling a complimentary consultation. We defend clients against state crimes in cities in and around Los Angeles County, including Riverside County, Pacoima, Ventura County, Burbank, Encino, Glendale, Hollywood, and North Hollywood.