Los Angeles Car Accident Attorneys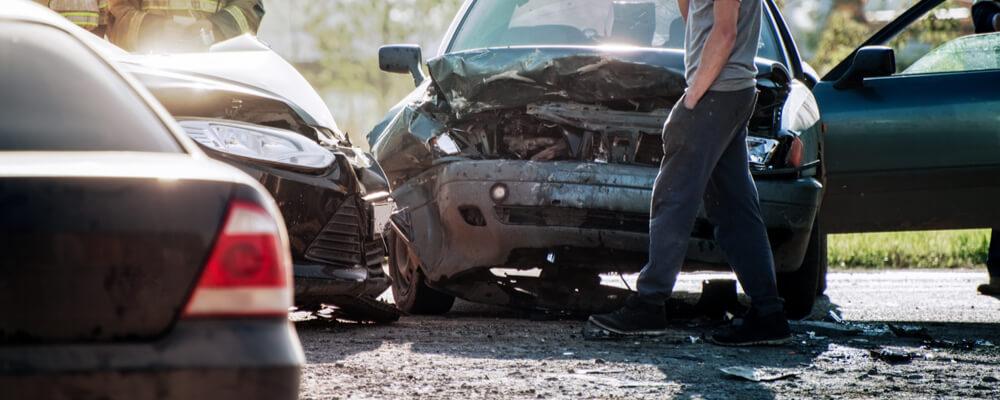 Lawyers Representing Victims of Auto Accidents in Glendale and Los Angeles County
The Los Angeles area is known for its heavy traffic. With tens of thousands of vehicles on the roads and highways of Los Angeles County on any given day, motor vehicle accidents are inevitable. However, in the vast majority of cases, collisions are preventable, and they usually occur because one or more drivers act negligently. By working with an experienced personal injury attorney, people who have suffered injuries in car accidents can determine their best options for receiving financial compensation that fully addresses their damages and injuries.
At Tahmazian Law Firm, P.C., we understand the devastating effects that car accidents can have on a person and their family. Victims may suffer serious injuries that require costly medical treatment and may be unable to work due to their injuries, which can lead to additional financial difficulties. A person may also experience significant physical pain and suffering, as well as emotional trauma that affects their relationships with their loved ones and their enjoyment of life. We work to ensure that car accident victims are fully compensated for all of the damages they have suffered, which will provide them with the financial resources they need and deserve as they recover from their injuries.
Liability in California Car Accident Cases
While car accidents are often caused by negligent drivers, there are multiple other parties that may also be at fault. A victim may pursue compensation from those who were responsible for an accident. If a person was partially responsible for a collision, they can still pursue compensation from the other party or parties, although in these cases, the damages they can receive will be reduced based on the percentage they were at fault.
We can provide legal help in multiple types of car accident cases, including those involving:
Traffic violations

- Many types of driver negligence involve violations of traffic laws. Drivers who exceed the speed limit, follow too closely behind other vehicles, disobey traffic signals or stop signs, or do not respect other vehicles' right-of-way when making turns may be held liable for car accidents that occur as a result of these violations.

Distracted driving - Many drivers believe that they can multi-task while driving and complete other types of activities. However, anything that takes a person's attention away from the road can cause them to miss important details, and this can result in collisions with other vehicles, pedestrians, or bicycles. While talking on cell phones or texting while driving are recognized as some of the most dangerous activities a person can engage in while driving, drivers may also be distracted by conversations with passengers, adjusting a radio or GPS navigation system, looking in the mirror to adjust their hair or makeup, or eating and drinking.
Driving under the influence - The use of drugs or alcohol can greatly impair a person's ability to drive safely. In addition to alcohol intoxication, California drivers may be impaired due to the use of marijuana for either medical or recreational purposes. In addition to facing criminal charges for intoxicated driving, a person may be held liable for injuries inflicted on others who were involved in a collision that occurred as a result of their actions.
Defective auto parts - Accidents may occur if a vehicle is not properly maintained or because of faulty parts such as brakes, tires, or steering systems. Victims of these accidents may pursue compensation from a person who was negligent in maintaining their vehicle, or they may be able to pursue a product liability lawsuit against the manufacturer of defective vehicle parts.
Dangerous roads and highways - Potholes or other forms of damage to a road may be to blame for car accidents, or highways or intersections may be dangerous due to flaws in the way they were designed. In these cases, accident victims may be able to pursue compensation from a government organization that failed to protect the safety of those who used the road.
Contact Our Burbank Car Accident Lawyers
If you or a member of your family have been injured in a car accident, Tahmazian Law Firm, P.C. can help you identify all parties who were liable, and we will fight to make sure you receive the financial compensation you deserve. Contact us at 818-242-8201 to schedule a free consultation. We represent clients throughout Los Angeles County and the surrounding areas, including Glendale, Hollywood, Burbank, North Hollywood, Encino, Pacoima, Ventura County, and Riverside County.