Los Angeles County Bus and Train Accident Attorneys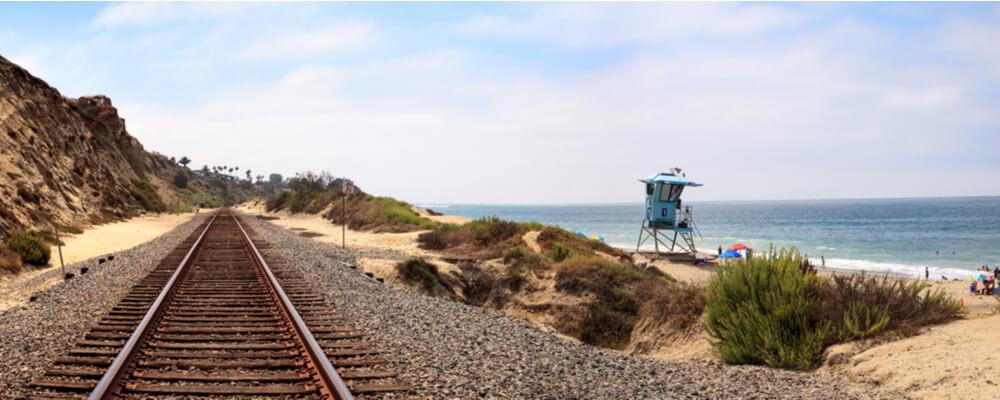 Lawyers for Injuries in Public Transportation Accidents in Los Angeles and Glendale, California
With the heavy traffic on the roads in the LA area, many people choose to use public transportation. This can provide an easy and affordable way to travel throughout the region. However, as with other forms of transportation, buses and trains may become involved in motor vehicle accidents, which may lead to injuries for their passengers, people in other vehicles, bicyclists, or pedestrians. Victims injured in these types of accidents will need experienced legal representation to ensure that they will be able to recover financial compensation for their damages.
With more than 30 years of experience, the lawyers of Tahmazian Law Firm, P.C. can provide the legal help you need following an accident involving a bus or train. We understand the legal issues that affect these cases, and we can ensure that you meet the requirements to hold a government organization or private company responsible for negligence that led to your injuries. We will advocate on your behalf throughout the legal process, fighting to help you receive the compensation that you need and deserve.
Liability for Bus Accidents
In the greater Los Angeles area, buses are operated by the Los Angeles County Metropolitan Transportation Authority (commonly known as Metro), and the City of Los Angeles also maintains a fleet of DASH buses. There are a variety of other types of buses that are commonly seen on the roads in the area, including school buses, Greyhound buses, and charter buses.
Bus accidents can occur for many reasons, and negligence by bus drivers is one of the most common factors in these cases. If drivers are not properly trained, they may be unable to operate a bus safely. Drivers may become distracted by passengers or other factors inside or outside a bus, causing them to be unable to react in time to avoid a collision. Bus accidents can also occur due to equipment failure caused by faulty parts or improper maintenance.
Victims of bus accidents, which may include passengers on a bus, people in a vehicle that collided with a bus, or pedestrians or bicyclists who were struck by a bus, may be able to pursue compensation from the government organization or private company that operated the bus. Before pursuing a civil lawsuit against a government organization, a victim must first file a claim under the California Tort Claims Act within six months after the date of the injury.
Injuries in Train Accidents
Metrolink and Amtrak operate passenger trains in Los Angeles County and Southern California, and large amounts of cargo are transported by freight trains. Because trains are so much larger and heavier than motor vehicles, people are likely to suffer severe injuries or wrongful death in a collision with a train. In many cases, these collisions take place at railroad crossings, and they may occur because of faulty signals or traffic control devices. A railroad company may be held liable for collisions caused by railroad crossings that have not been properly maintained.
Train accidents can also occur because of faulty equipment on a train such as brakes or couplings, or derailments may occur because of improperly maintained tracks or switches. A train's passengers may be injured in these types of accidents, and others may be injured after being struck by a train. Victims may be able to pursue compensation from a private train company or government organization that was responsible for a train accident.
Contact a Burbank Train and Bus Accident Lawyer
Accidents involving public transportation or privately-operated buses or trains can result in serious injuries. These types of cases can be complicated, and it is important for victims to work with a lawyer who understands the steps that will need to be followed to successfully recover compensation. At Tahmazian Law Firm, P.C., we can provide you with dedicated representation, and we will fight to achieve justice on your behalf. Call our office at 818-242-8201 to schedule a complimentary consultation. We provide legal help with accidents and injuries in LA County and throughout the Los Angeles area, including Riverside County, Hollywood, Pacoima, Ventura County, North Hollywood, Encino, Glendale, and Burbank.