Los Angeles County Wrongful Death Lawyer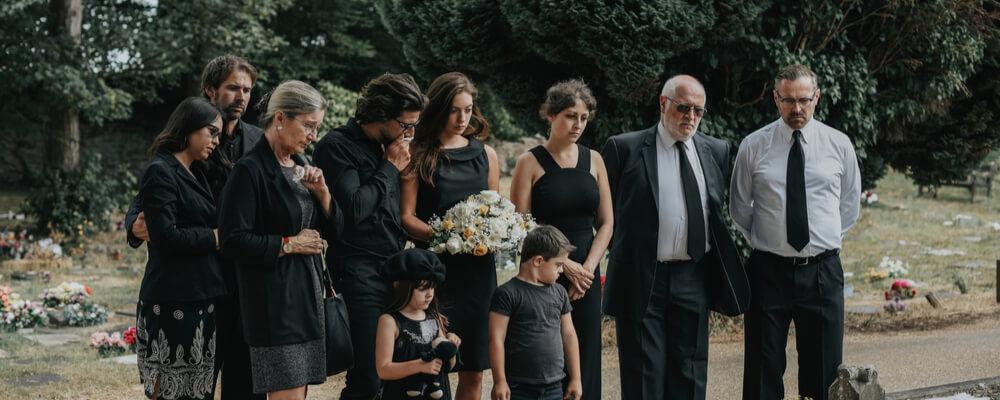 Attorney Helping Family Members Pursue Compensation for the Death of a Loved One in Los Angeles and Glendale
In many cases, a personal injury will affect a person's health and well-being, and a victim and their family may experience financial and personal difficulties while they are recovering. In some of the worst cases, a serious injury may lead to someone's death, and their surviving family members may struggle to pick up the pieces while also dealing with grief and sorrow. Fortunately, families may be able to receive financial assistance by pursuing a wrongful death claim or lawsuit against the person or company that caused their loved one's death.
The attorneys of Tahmazian Law Firm, P.C. understand the emotional and financial devastation that families can experience when a person dies, and we believe in helping those who have been wronged pursue justice. We fight to make sure our clients are fully compensated for all of the ways they have been affected by a loved one's death, and we will not rest until the parties who were responsible are held liable for the harm they have caused.
Wrongful Death Cases in California
California law allows a deceased person's survivors to pursue a wrongful death case against a party that caused the death through "wrongful act or neglect." Surviving family members will usually include the decedent's spouse or domestic partner, their children, or their grandchildren (if the decedent's child is deceased). Other parties who were financially dependent on the decedent may also be able to receive compensation, including the decedent's step-children, parents, or legal guardian.
The damages that a person's survivors may be able to receive are grouped into two categories:
Economic damages

- These may address any financial losses a family has experienced because of their loved one's death. A family may be compensated for the financial support a person would have provided based on the income they would have been expected to earn throughout the rest of their life, as well as gifts they would have given or benefits they would have provided, such as medical and dental insurance coverage. These damages may also address the value of the services the decedent would have provided to their household, and a family may receive compensation for expenses related to their loved one's funeral and the costs of burial or cremation.

Non-economic damages - While it may not be as easy to place a financial value on how family members have been personally and emotionally affected by the loss of their loved one, these types of damages will address these issues. Damages may be awarded based on a family's loss of love, affection, companionship, comfort, care, and emotional and moral support. A spouse or partner may be compensated for the loss of love and intimacy, and damages may also address the loss of guidance, education, and training that the decedent would have provided to children or other family members.
In addition to wrongful death damages, family members may be able to pursue a survival action that addresses the losses their loved one experienced before their death. These damages may include the costs of medical treatment the person received, the income they lost because of an injury, and damage to their personal property.
Contact Our Encino Wrongful Death Attorneys
The loss of a loved one can be devastating, and families may not only struggle with emotional anguish, but they can experience financial difficulties. Tahmazian Law Firm, P.C. can provide dedicated and experienced legal help to families in these situations, and we will do everything we can to make sure they are fully compensated for their loved one's wrongful death. To arrange a complimentary consultation, contact our office at 818-242-8201. We prosecute wrongful death and personal injury cases throughout the Los Angeles County area, including Encino, Hollywood, Pacoima, Ventura County, Glendale, Burbank, North Hollywood, and Riverside County.