Los Angeles County Truck Accident Lawyer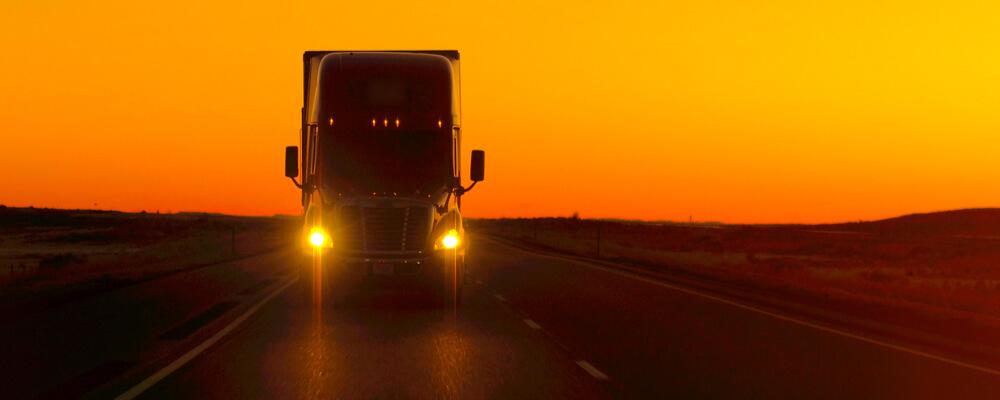 Attorney for Collisions Involving Commercial Trucks in Los Angeles and Glendale
In addition to dealing with near-constant heavy traffic, drivers in the Los Angeles area often need to share the road with large tractor-trailer trucks. Truck drivers are required to receive training in the safe operation of these vehicles, and they must obtain commercial driver's licenses and follow multiple laws and regulations. However, even with all of these precautions, truck accidents can still occur. Truck crashes are often among the most dangerous types of motor vehicle accidents, and drivers and passengers in other vehicles are likely to suffer serious injuries in a collision with a commercial truck. In these cases, victims will need to work with a personal injury attorney to determine whether they can hold a truck driver or trucking company liable for their injuries and damages.
The lawyers of Tahmazian Law Firm, P.C. have 30+ years of legal experience, and we have successfully represented clients in a wide variety of accident and injury cases. We can perform an investigation of the circumstances surrounding a truck accident, and we will gather evidence that can be used to prove that a truck driver, their employer, or other parties were liable for a victim's injuries. We are prepared to fight on behalf of those who were injured and help them receive the financial compensation they deserve.
Liability in California Truck Accidents
In many cases, semi-truck accidents are caused by the negligence of truck drivers. Because an employer is responsible for injuries that were caused by their employees during the course of their work, the trucking company that a driver was working for may be held liable for damages suffered by truck accident victims. Other parties may also be liable for truck accidents, and victims will want to identify all potential sources of compensation that may be available.
We can assist with truck accident cases involving:
Driver fatigue

- Truck drivers may become tired or drowsy after spending a long time behind the wheel. Even when following the hours of service regulations that dictate how long drivers of commercial vehicles can stay on the road and when they must take breaks and get sleep, truck drivers may become too tired to operate their vehicles safely. Truck accidents become even more likely when a driver violates the hours of service regulations or is encouraged to do so by their employer.

Alcohol or drug use - Drunk driving is dangerous in any vehicle, and truck drivers who are intoxicated are likely to lose control and collide with other vehicles, inflicting serious injuries. In addition to alcohol use, truck drivers may become impaired due to the use of controlled substances such as cocaine or methamphetamines to combat fatigue. Some prescription drugs, such as opioids, can affect a truck driver's ability to drive safely, and certain types of over-the-counter medications may also induce drowsiness.
Equipment failure - If a truck is not properly maintained, its systems may fail and cause the driver to lose control of the vehicle. For example, the failure of a truck's air brakes may cause a driver to be unable to slow down or stop in time to avoid a collision, or truck tire blowouts could affect a driver's ability to steer properly. A truck driver or trucking company may be responsible for the failure to properly inspect a truck and ensure that all parts were maintained correctly.
Loose or falling cargo - If items are not properly secured in a truck's cargo area, they may shift during travel, affecting a truck driver's ability to maintain control of their vehicle. Cargo may also fall from a truck's trailer, land on other vehicles, and inflict injuries on drivers or passengers, or it may create obstacles in the road that lead to collisions involving multiple vehicles.
Contact Our Ventura County Truck Accident Attorneys
Commercial truck accidents can be devastating, resulting in severe injuries and extensive property damage. At Tahmazian Law Firm, P.C., we work with truck accident victims to identify the liable parties and pursue financial compensation for all of the damages they have suffered. Contact our office today at 818-242-8201 to arrange a free consultation and learn how we can help with your case. We assist with accident and injury cases in Los Angeles and the areas surrounding Los Angeles County, including Hollywood, Riverside County, Glendale, Ventura County, Burbank, Pacoima, North Hollywood, and Encino.