Glendale Motorcycle Accident Attorney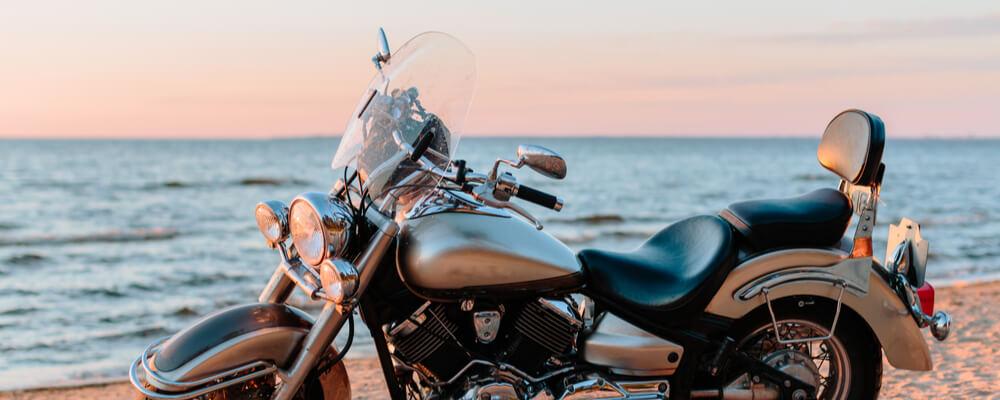 Lawyer Helping Motorcyclists Injured by Negligent Drivers in LA and Los Angeles County
Motorcycles provide an enjoyable and economical way to travel. Unfortunately, motorcyclists are at a higher risk of injury than people in passenger vehicles, especially in the heavy traffic on the roads and highways in Southern California. Without the protection provided by the structure and safety features of a car or truck, motorcyclists can be seriously injured or killed in a motor vehicle collision. In many cases, these types of accidents are caused by driver negligence, and by working with a personal injury lawyer, injured motorcyclists can pursue financial compensation for their injuries and damages.
Tahmazian Law Firm, P.C. works with victims of a wide variety of different types of injuries. We can help you understand who was responsible for the harm you have suffered, and we will make sure you take the right steps to pursue justice. We are ready to fight to make sure you receive compensation that addresses all of your damages, including the costs of past and future medical treatment, loss of income due to a temporary or permanent disability, and physical and emotional pain and suffering.
Negligence Leading to Motorcycle Accidents
In many cases, collisions between motorcycles and other vehicles take place because drivers of cars and trucks act negligently and fail to take the proper measures to protect the safety of motorcyclists. Drivers should always make sure to share the road safely with motorcycles and provide them with plenty of room to maneuver around other vehicles or obstacles such as potholes. If drivers follow motorcycles too closely or misjudge a motorcycle's speed, they may be unable to slow down in time to avoid a collision.
Motorcycles are smaller than other vehicles, and this can make it easy for drivers to fail to notice a motorcycle traveling nearby. Since California law allows for lane splitting, in which motorcycles can travel between lanes of traffic, drivers will need to take extra care to be aware of motorcycles and avoid cutting them off or blocking their path. If drivers fail to check their blind spots before changing lanes or making turns, they may collide with a motorcycle or run a motorcyclist off the road. These types of collisions are more likely if a driver is distracted by activities such as talking or texting on a cell phone or if they are not fully paying attention to the road.
Injuries in Motorcycle Crashes
Many motorcyclists take all of the proper safety precautions, including wearing helmets and other protective gear. However, these measures only provide minimal protection against injuries in a collision with a motor vehicle. The force of being struck by a car or truck that weighs thousands of pounds can result in significant bodily harm, even when a vehicle is traveling at relatively low speeds. A motorcyclist can suffer additional harm when hitting the ground, and if they are thrown into the path of other vehicles, this can result in catastrophic injuries or wrongful death.
Potential injuries that can occur in a motorcycle accident include:
Traumatic brain injuries
Whiplash and other spinal cord injuries
Broken bones
Sprains, strained muscles, and dislocated joints
Severe abrasions, lacerations, or "road rash"
Injuries to the limbs resulting in amputation
Scarring and disfigurement
Contact Our North Hollywood Motorcycle Accident Lawyers
The injuries from a motorcycle crash can affect your life in many ways, but receiving financial compensation can make sure you will have the resources you need while you are recovering. At Tahmazian Law Firm, P.C., we will fight for your rights and help you hold a negligent driver responsible for the harm caused to you and your family. Contact us by calling 818-242-8201 to set up a free consultation today. We represent clients throughout the Los Angeles County area, including Los Angeles, Encino, Hollywood, North Hollywood, Riverside County, Pacoima, Glendale, Burbank, and Ventura County.