Glendale, California Medical Malpractice Attorney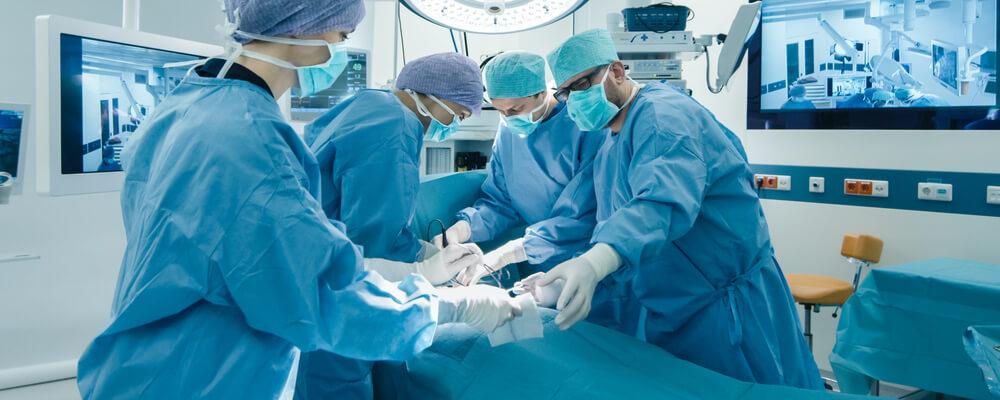 Lawyer for Injuries Caused by Medical Negligence in Los Angeles and Los Angeles County
People put a great deal of trust in doctors, nurses, and other medical professionals. This makes sense, since these professionals have received extensive education and training that provides them with an understanding of the medical concerns that affect patients and the proper forms of treatment in different situations. However, people are only human, and they can make mistakes. Unfortunately, what may seem like a minor error can result in serious harm to a patient, leading to injuries that have long-lasting effects on their health and well-being. Victims who experience personal injuries because of the negligence of medical personnel may be able to take legal action to pursue financial compensation.
At Tahmazian Law Firm, P.C., our lawyers know how devastating a serious injury can be, especially if it occurred because of the negligence of a medical professional that a person trusted to provide quality care. In these situations, we can help you obtain evidence to show that you were harmed by the actions of a doctor, nurse, or other personnel at a medical facility. We will fight on your behalf to make sure you will be fully compensated for all of the ways you and your family have been affected by medical negligence.
Types of Medical Negligence Leading to Injuries
Serious injuries can occur in any situation where medical professionals provide treatment for patients, including doctor's offices, emergency rooms, or hospitals. These injuries may involve:
Misdiagnosis or failure to diagnose

- If a doctor does not properly diagnose a person's condition, the patient may not receive the necessary treatment. Failure to diagnose diseases such as cancer may result in a lack of treatment that could threaten a patient's life. If a patient is diagnosed incorrectly, they will not only fail to receive the treatment they need, but they may receive unnecessary treatment that has negative effects on their overall health. A misdiagnosis may occur because a doctor failed to properly consider medical records and test results, or errors during testing may cause incorrect results to be reported to medical professionals.

Surgical errors - Mistakes may be made during surgery, such as by accidentally cutting and injuring an internal organ, leaving foreign objects inside the body, or causing infections by failing to follow the proper sterilization procedures. In some cases, surgeons may operate on the wrong part of the body, or they may even perform a procedure on the wrong patient. Patients may also be injured during surgery due to anesthesiology errors, and the administration of the wrong dose of anesthesia can lead to brain trauma, respiratory distress, seizures, or wrongful death.
Birth injuries - Mothers and children can suffer multiple types of injuries during childbirth. Children may experience asphyxia or other issues that can cause brain damage, and these may lead to developmental disorders such as cerebral palsy. Mothers may experience severe hemorrhaging, high blood pressure, and other issues that can threaten their overall health or lead to wrongful death.
Medication errors - Patients may suffer harm if drugs are prescribed at the wrong dose or if a doctor fails to consider potential allergic reactions, dangerous side effects, or harmful interactions with other medications.
Contact Our Burbank Medical Negligence Lawyers
Dealing with the aftermath of an injury caused by medical negligence can be very difficult. Tahmazian Law Firm, P.C. works to provide our patients with the legal help they need as they seek compensation for these injuries. We will fight on your behalf to make sure you and your family are made whole. Contact us today and arrange a complimentary consultation by calling 818-242-8201. We represent victims injured by medical negligence in and around Los Angeles County, including Hollywood, Encino, Ventura County, Pacoima, North Hollywood, Glendale, Riverside County, and Burbank.