4 Steps to Take After a Defective Product Injury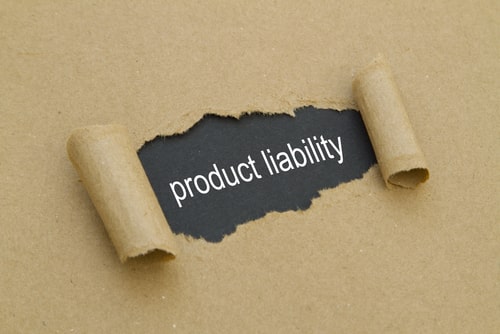 Anyone putting a product on the market has a responsibility to make sure that the product is reasonably safe. Unfortunately, unreasonably dangerous products do still sometimes end up in the hands of consumers. There are a number of reasons this can happen. Sometimes the product is badly designed in the first place. Other times, there was an error in the manufacturing process that rendered the product unsafe. Finally, sometimes it is the lack of instructions or a warning label that makes a product dangerous.
Whatever may have gone wrong and caused you to get hurt, there are a few steps you can take right away. An attorney may be able to help you recover financial compensation.
What Should I Do if a Dangerous Product Hurts Me?
If a product you are using seems unreasonably unsafe and you get hurt as a result, you will want to contact a lawyer sooner rather than later. Products liability cases can be quite complicated, with a lot of disputed facts and multiple legal issues. Here are some steps you can take right after the accident:
Seek medical care - It is important to get prompt, appropriate medical attention for your injury. Even if the injury does not seem too bad, there may be concerns related to the product you may not notice right away, such as potential chemical exposure in some cases. Being seen by a doctor will also create documentation of your injury that you may need later to help prove your case.
Preserve evidence - Unlike in a car accident, where others are likely to disturb the accident scene, many dangerous product accidents take place in the home or other location you may have some control over. Instruct others who are present not to disturb the area where the accident happened. Leave any potential evidence alone where possible until your attorney says otherwise. Of course, if doing so would create a hazard - for example, if there is a chemical spill or risk of fire - this may not be possible. In that case, only document what you can safely.
Document what you can - If you can, take a few photos of the defective product, your injuries, the surrounding area, and anything else that may help show what happened. A lawyer can help make sure you have everything you need documented.
Get legal help - The best move is to get a lawyer on board as soon as possible. Ideally, you should make a call the same day as the accident to maximize the odds that all the evidence will be readily available.
Call an L.A. County Products Liability Lawyer
If you have been hurt by an unreasonably dangerous product, Tahmazian Law Firm, P.C. may be able to help you recover financial compensation for your injuries and certain other costs stemming from the accident. Our experienced Los Angeles products liability attorneys are skilled at investigating defective products accidents. Call us at 818-242-8201 so we can schedule a free consultation to assess your case.
Source:
https://injuryfacts.nsc.org/home-and-community/safety-topics/consumer-product-injuries/