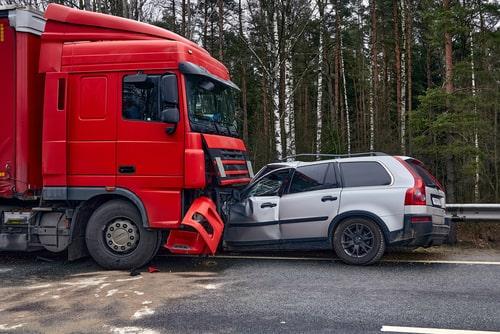 Truck accidents during the summer tend to rise partly because more people hit the road to go on vacation. The peak months are August and September partly because more teen drivers are on the roads during summer break and recreational vehicles are also sharing the highways. Add to the mix the increased number of construction projects during the summer that tend to disrupt traffic. With so many folks on the road, it's only a matter of time before a collision occurs. At Tahmazian Law Firm, P.C. we understand just how devastating truck accidents can be, resulting in death and severe injuries.
Top Reasons for a Spike in Truck Crashes
Here are the top three reasons for more summertime truck accidents:
Road construction – Many highways undergo construction in the summer, creating hazards and traffic backups. When truckers and other drivers do not properly anticipate changes ahead in traffic patterns, accidents are likely to happen.
Hot temperatures – When the mercury rises so does the tire pressure, leading to blowouts which can cause drivers to lose control. Pieces of the tire can hit other vehicles causing a crash
Fatigued driving – Commercial truck drivers are governed by the Federal Motor Carrier Safety Administration to keep roads safe but some truckers and their employers like to take advantage of summertime daylight and bypass breaks. That easily leads to truck driver fatigue when drivers are much too tired to operate their trucks safely.
Negligence
The negligence of truck drivers is often the cause of semi-truck accidents. Because an employer is responsible for injuries caused by their employees during work hours, the trucking company may be held liable for damages. Other parties may also be liable for truck accidents, which is why it is imperative that a skilled attorney help identify all potential sources of compensation that may be available.
...