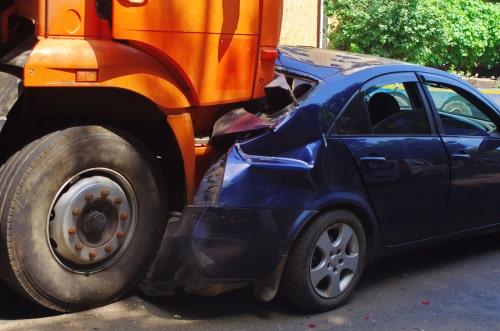 The trucking industry has faced driver shortages for years, but recently, this demand has become an even more pressing matter. The COVID-19 pandemic and the surge in demand for delivery have left many trucking companies scrambling to meet consumer demands. When truck drivers are under pressure to deliver goods faster, they can sometimes make mistakes behind the wheel that lead to truck collisions. Whether due to unsecured truck cargo, speeding, fatigued driving, or other reasons, truck crashes often have devastating consequences. If you or a loved one were injured in a truck crash, a truck accident lawyer can help you determine who may be liable for your medical bills and other damages.
Determining Legal Responsibility for a Truck Accident
Identifying who is at fault in a truck accident can be complex. In many truck crashes, multiple factors contribute to the collision. The actions of the truck driver and the other drivers on the road, the weather road conditions, issues with the truck itself, and many other factors can all result in a serious truck accident. Understanding how and why a truck crash occurred is the first step in determining liability.
The party who is legally responsible for damages caused in a truck crash may be the:
...