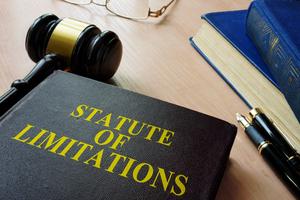 When you have been injured in a serious car accident, handling the legal side of the aftermath may be the furthest thing from your mind. Especially if your injuries are severe and you must remain in the hospital or stay in a rehabilitation facility for some time, you may not quite feel up to going to court. Paperwork might not seem so important when you are in pain and unsure whether your injuries will fully heal. Ideally, you would have plenty of time to physically and emotionally recover before needing to race down to the courthouse to file a lawsuit. Unfortunately, this is not always the case. California, like every other state, imposes rather strict time limits for filing a lawsuit related to a car accident. These time limits are referred to as "statutes of limitation." These limits are one of the reasons that it is best to reach out to an attorney as quickly as you are reasonably able to after a crash.
What is California's Statute of Limitations After a Car Accident?
Under California state law, you will generally have two years from the date of the accident to file a lawsuit. This may sound like quite a lot of time, but in practice, it really is not. A lot of factors can slow you down after a crash. Anything from drawn-out efforts to negotiate without judicial intervention to difficulty in procuring evidence related to future expenses can delay filing for some. People with brain injuries or PTSD may need significant time to regain their memories of the accident or ability to testify.
Are There Any Circumstances Where the Statute of Limitations Might be Different?
The statute of limitations can differ depending on the situation. Circumstances that can affect the time limit for filing a lawsuit after a car crash include:
...