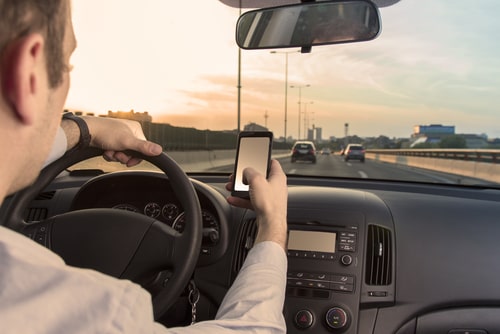 New technology is causing drivers to become more distracted behind the wheel than ever before. The top distraction is a cell phone and regrettably because of this cell phone addiction highway fatalities are on the rise up 22 percent. Not all distracted driving accidents are fatal, however. Distracted driving injury accidents are actually greater in number. In 2020, nearly 325,000 people were injured in a distracted driving crash. If you are injured in a distracted driving accident you have the right to receive compensation for your injuries.
Multitasking Can Lead to Injury Accidents
An accident can have a devastating impact on the injured person and their family. Some injuries are more severe and require costly medical treatment and families run into financial difficulties if there is a loss of income while treatment and recovery are taking place. There are also other matters involving emotional trauma and enjoyment of life. Under most circumstances, however, collisions are preventable because they often occur when one or more drivers act negligently.
Many people believe they can multitask behind the wheel but that is plain irresponsible. Taking your eyes away from the road for even a second can result in collisions with other vehicles, pedestrians, and bicyclists. In California, it is against the law to use a cell phone while driving if you are holding the device. A driver under 18 years old is prohibited from using a cell phone at all times. Unfortunately, the latest report includes 2022 survey results that show the following alarming trends:
...