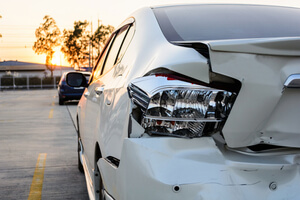 Rarely is a car accident 100% the fault of one individual. While there are certainly some cases where the blame is clearly only on one driver, it is more common for multiple drivers to have contributed to the accident in some way. Luckily, in California, you may still be able to recover from a car accident even if you are partially responsible. California law is more laid back compared to many other states in this regard. California uses what is known as the pure comparative negligence system, which generally allows people to win compensation proportionate to their share of fault.
Dividing blame in a car accident can be technically and legally challenging. It is important to consult an attorney before attempting to bring a claim for a motor vehicle accident you may be assigned some level of fault for.
What Does Pure Comparative Negligence Mean in California?
The pure comparative negligence rule in California means that people who were hurt in an accident can be permitted to recover damages for whatever portion of the accident was not their fault. For example, if you are 50% at fault for your injuries, you can recover 50% of what you would have if the blame had been 100% on the other driver.
...