Does California Have a Dram Shop Law for Drunk Driving Accident Victims?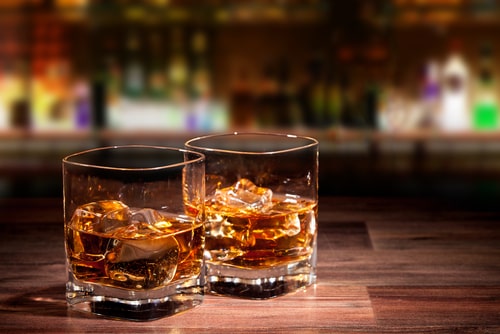 Under California law, when a person is injured in a car accident caused by a drunk driver, that driver is legally liable for any losses the victim suffers because of those injuries. These losses can include medical expenses, lost wages if the victim was unable to work while they recovered, pain and suffering, emotional anguish, and more. Tennessee's "dram shop" law also provides another avenue of financial justice for victims of drunk driving accidents: the right to sue the source of where the drunk driver obtained the alcohol that caused their intoxication.
California's Dram Shop Law
The majority of states in the U.S. have passed some form of dram shop law. The word "dram" originated in the 18th century by the British and referred to a measurement of a three-quarter teaspoon of alcohol.
Under most dram shop laws, any vendor that sells alcohol falls under the dram shop law. This includes restaurants and bars, but can also include liquor stores, grocery stores, convenience stores, and gas stations. A drunk driving accident victim can bring a dram shop claim against a vendor if they can show that the vendor sold alcohol to a person who was "visibly intoxicated," and the driver's alcohol consumption was a direct cause of the accident that caused the injury.
Over the past few years, California has updated its dram shop laws to insulate vendors of alcohol from being sued by drunk driving victims. The law now only applies to vendors who serve or sell alcohol to anyone younger than 21 years of age. If the drunk driver that causes a crash is under the legal drinking age of 21 and that underaged driver was served at a restaurant or bar, or they purchased their alcohol at a retail establishment, then the victim can pursue a dram shop claim against that party.
California does have a social host liability law against social hosts who provide alcohol to minors that cause drunk driving accidents. The victim may be able to sue the person who gave the underaged driver the alcohol for damages.
Because these types of injury cases are so complex, retaining the representation of a personal injury attorney is usually the victim's best chance at being successful in a dram shop claim.
Contact a Los Angeles Car Accident Attorney
If you have been injured in a drunk driving accident, a Glendale, CA drunk driving accident lawyer can help you get the financial compensation you may be entitled to. If the drunk driver was a minor, you may also be able to pursue a claim against the party that provided the alcohol to that driver. Call Tahmazian Law Firm, P.C. at 818-242-8201 to schedule a free and confidential consultation and find out how our firm can help.
Source:
https://leginfo.legislature.ca.gov/faces/codes_displaySection.xhtml?sectionNum=1714.&lawCode=CIV