Dog Bites and Dog Owner Liability in Los Angeles County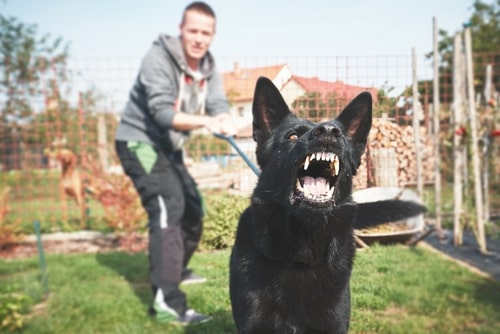 As the sun shines brightly upon Los Angeles County, residents eagerly embrace the warm weather by heading outdoors with their four-legged companions. However, with the arrival of summer comes a concerning trend – research shows an increase in dog bites. The rising temperatures and heightened outdoor activities may contribute to a surge in dog-related injuries. In this blog, we will explore your rights after a dog bite, the laws in place, and the penalties that dog owners may face.
Why Do Dog Bites Spike During Hot Temperatures?
Summer encourages more outdoor gatherings, picnics, and recreational activities, which, in turn, results in more interactions between dogs and people. Perhaps as temperatures soar, dogs may become more irritable or overstimulated at a park bustling with activity. Dogs can become overwhelmed and may react defensively.
Laws Regarding Dog Bites
In California, you have the right to pursue legal action against the dog owner for the injuries and damages you sustained as a result of a dog bite. The law prioritizes the safety and well-being of the person bitten by a dog. The following laws are in place to protect those who have suffered injuries from a dog attack:
Civil Code Section 3342 – This is the strict liability law holding dog owners accountable for their pet's actions, even if the dog had never shown aggressive behavior before.
Civil Code Section 3342.5 – This law applies when the dog bite occurs in a public place or lawfully on private property. It states that the person bitten does not need to prove the dog owner's negligence to seek compensation.
Legal Consequences
Dog owners who fail to take proper precautions to prevent their pets from causing harm may face legal repercussions. If a dog bites or attacks someone, the owner can face civil and criminal consequences. The legal implications vary depending on the circumstances of the incident, the severity of the injuries, and the owner's history of negligence:
Civil liability – In California, dog owners are strictly liable for injuries caused by their dogs, regardless of whether the owner was aware of the dog's aggressive tendencies. This means that if a dog bites someone, the owner is financially responsible for the injured person's damages, which may include medical expenses, lost wages, and pain and suffering.
Criminal charges – In cases of severe dog attacks or if the owner has a history of negligence, criminal charges may be filed. The charges can range from misdemeanors to felonies, depending on the extent of the injuries and the owner's level of recklessness.
Euthanasia – In extreme cases where a dog poses a serious threat to public safety and has a history of aggressive behavior, authorities may order the dog to be euthanized.
The statute of limitations in California for an injury claim is two years from the date of the incident.
Contact a Glendale Dog Bite Injury Lawyer
If you have been bitten by a dog, remember that you have legal rights to compensation for your injuries. Contact Tahmazian Law Firm, P.C. to speak with a skilled California dog bite injury attorney who can help you with the legal process and aid in seeking compensation for the harm you endured. Call 818-242-8201 for a free consultation.
Sources:
http://publichealth.lacounty.gov/vet/rabiesmanual/dogbitesla.htm
https://www.nature.com/articles/s41598-023-35115-6#Sec3