Mental Abuse in Nursing Homes Explained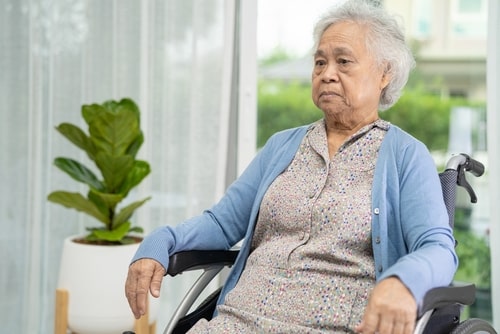 Senior citizens who live in nursing homes are some of the most vulnerable members of our society. Nursing home residents are often totally dependent on caregivers for every need, from food to personal hygiene to medications. People who are able to perform the normal activities of daily living on their own are rarely willing to live in a nursing home, often because they have heard horror stories about such places. Sadly, not all nursing home horror stories are the stuff of legend. Many claims regarding nursing home abuse or neglect are completely legitimate. There are far too many caregivers who are willing to take advantage of nursing home residents' inability to stand up for themselves. Mental abuse in nursing homes is a serious problem, and it may be grounds for a lawsuit.
What is Considered Verbal Abuse in a Nursing Home Setting?
Mental health and physical health are closely linked in the elderly. If a senior citizen's mental health is damaged due to verbal or psychological abuse, then it is very likely that their physical health will decline as well. Additionally, caregivers who will verbally abuse a helpless elderly resident are likely to engage in other forms of abuse as well, such as neglect.
Forms that psychological abuse might take in a nursing home include:
Mocking or insulting - Nursing home residents should never be mocked or insulted. Things like making fun of a senior for soiling a diaper, insulting a resident's physical appearance, or mimicking a confused or panicked dementia patient instead of helping to calm them down may all be forms of verbal abuse.

Guilting - Caregivers are being paid to perform the job of elder care. They should never make an elderly person feel guilty for needing care from them. Openly complaining about having to perform basic care tasks in front of the resident in a way that is meant to make the resident feel like a burden is completely inappropriate. It can also be dangerous, as individuals who have been made to feel guilty for asking for help may hesitate to use their call light as needed in the future.

Yelling or screaming - No caregiver should ever raise their voice in anger at a senior citizen. Residents who are disoriented or confused are especially vulnerable to being yelled at. Alzheimer's and dementia patients should still be treated kindly and with respect.

Disorientation - Abusive staff will sometimes purposely confuse or disorient a resident. This may be done as a "joke" that is far from funny.
Verbal abuse in nursing homes can have a major impact on both the physical and mental health of our most vulnerable seniors. If you suspect that your loved one is being verbally abused by nursing home staff, it is important to take action quickly to protect them from further health decline.
Contact an L.A. County Nursing Home Abuse Attorney
Tahmazian Law Firm, P.C. is committed to protecting elders from all forms of nursing home abuse. Our caring and experienced Los Angeles nursing home abuse lawyers will fight to hold abusive caregivers liable for any harm they have done to your elderly loved one. Call 818-242-8201 for a free consultation.
Source:
https://www.nursinghomeabuseguide.org/emotional-abuse/