The Takata Airbag Recall Issue Continues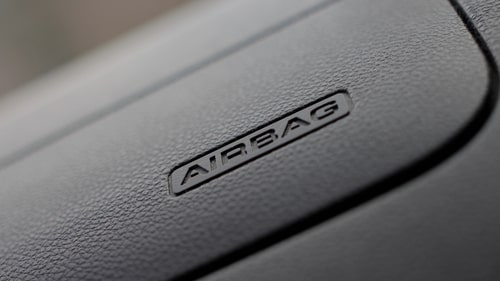 The Takata airbag issue has been going on for more than a decade. At issue are the airbag inflators that contain ammonium nitrate propellant. Although evidence has shown that the company knew of the dangerous issues associated with their airbags as early as 2000, the first recall did not occur until November 2008, when Honda recalled 4,000 vehicles because of reports they received of airbags erupting. In May 2009, a Honda driver was killed when his airbag erupted, prompting the automaker to recall more than half a million vehicles just days later.
Since then, 67 million airbags from more than 42 million vehicles have been recalled because of defective Takata airbags. Since that first recall, more than 25 victims have been killed and more than 400 injured because of exploding airbags. The recalls have been done in waves - every couple of years, more vehicles are recalled.
Earlier this month, the National Highway Traffic Safety Administration (NHTSA) announced they are opening an investigation into an additional 30 million vehicles manufactured by almost two dozen automakers that potentially have defective Takata airbag inflators.
Exploding Airbags
The purpose of an airbag is to inflate when there is some kind of impact in order to protect the vehicle occupant. In 1990 Takata began manufacturing their airbags using ammonium nitrate. The chemical is supposed to trigger a small explosion, causing the airbag to quickly fill up in the event of a crash. Takata did not consider that when it is exposed to humidity and high temperatures, ammonium nitrate deteriorates. This deterioration causes the metal canister stored in the airbag to explode, resulting in hot shrapnel spraying all over the interior of the vehicle.
In 2000, safety tests performed by Takata revealed that the inflators were not working properly, and some had even erupted during testing. In 2004, company executives admitted to manipulating those test results to hide the dangerous defect. The defective airbags and the attempts at covering up has led to multiple lawsuits, criminal convictions, fines, and bankruptcy filing for Takata.
Now, almost two decades later, the exploding airbags are still in vehicles on the road today. According to the NHTSA, airbag recalls are prioritized by risk, and although there are currently millions of vehicles that are on recall lists, these vehicles are not under a stop-driving order. Models that are currently categorized as extreme risk are certain models of 2001 to 2003 Acura and Hondas, 2006 Ford Ranger pickup trucks, 2006 Mazda B-Series pickup trucks, and 1999 BMW 323i and 328i models.
Contact a Glendale Injury Attorney
If you or a loved one has been injured due to a defective or dangerous product, a Los Angeles product liability attorney can help you determine what legal recourse you may have against the potential liable parties. Call Tahmazian Law Firm, P.C. at 818-242-8201 to schedule a free consultation and find out what options you may have.
Sources:
https://www.consumerreports.org/car-recalls-defects/takata-airbag-recall-everything-you-need-to-know-a1060713669/
https://www.caranddriver.com/news/a14499263/massive-takata-airbag-recall-everything-you-need-to-know-including-full-list-of-affected-vehicles/