Top 3 Causes of Bicycle Accidents in LA County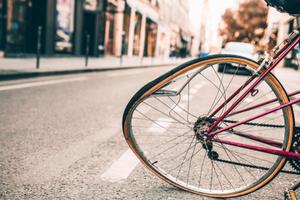 No one likes sitting in Los Angeles traffic. The city is infamous nationwide for slow-moving, congested traffic. Many residents and tourists alike find that riding a bicycle can help them move around the city with greater ease. While cyclists must obey traffic laws and can get stuck at red lights too, they are less likely to experience hours-long slowdowns. Our generally pleasant local weather is also conducive to bicycle use. While traveling around by bicycle can be very convenient, it can also be very dangerous. When you are riding a bike, you have nothing but your helmet to protect you in the event that you get hit by a car. Collisions involving a cyclist can be deadly. If you were injured after being hit by a car while riding your bike, an attorney may be able to help you recover compensation.
Why Careless Drivers Cause Bicycle Accidents
Drivers and bicyclists are expected to share the roads harmoniously. Of course, not all drivers and not all cyclists are willing to do so. Habits of negligent drivers that can endanger cyclists include:
Inattentiveness - Drivers who are only halfway paying attention tend to be on the lookout for other motor vehicles that could present a danger to them - they may not notice bicycles or pedestrians, who pose no threat to the careless driver. This makes it easy for a driver to strike a bicyclist they did not see. This is especially common if a driver needs to make a quick maneuver to avoid another vehicle and instead collides with a cyclist.

Animosity - For as long as cars and bicycles have been sharing the road, there has been some animosity between the two. Some drivers will intentionally behave rudely towards cyclists, such as by refusing to move over and give them space or by honking at cyclists to scare them. This is not just mean-spirited, it is legitimately dangerous for cyclists.

Not yielding - Many drivers have a hard time understanding when a cyclist has the right of way and then actually yielding to the bike. A disturbing number of motorists believe that it is a cyclist's job to wait until all cars have completed their turns before making a move. This is not true. Failing to yield to a cyclist can cause a driver who attempted to go at the same time to hit someone on a bicycle.
Even if you were partially at fault in your bicycle accident, you can likely still recover compensation from the driver who hit you.
Contact an LA County Bicycle Accident Attorney
Tahmazian Law Firm, P.C. fights to recover compensation on behalf of cyclists who have been hit by cars. Our experienced Los Angeles bicycle accident lawyers will do everything in our power to help you recover everything you are entitled to after an accident. Call 818-242-8201 for a free consultation.
Source:
https://road.cc/content/news/235330-new-research-finds-many-drivers-really-dont-see-cyclists-or-motorbikers-video