Truck Drivers on Point to Make Holiday Deliveries: Who is Liable in a Truck Accident?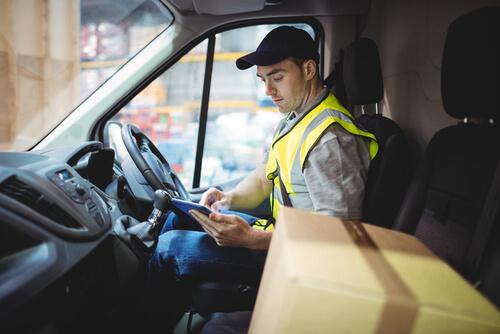 The holiday rush is upon us and truck drivers throughout Los Angeles County are trying to make those timely deliveries. However, the combination of time constraints and fatigue could spell disaster. For example, we have all seen tragic images of large box trucks toppled off of a highway, sometimes crash-landing on top of other vehicles.
Truck accidents are among the most dangerous vehicle accidents. From 2010 to 2019, there was a 73 percent increase in the number of people killed in accidents involving large trucks. At Tahmazian Law Firm, P.C., we know how devastating truck accidents can be and that is why we fight for our clients who have been injured by truck crashes.
Truck Crashes are the Most Dangerous Vehicle Accidents
It is no secret that commercial trucks are larger than your average vehicle. They are also heavier and more difficult to handle, and the danger only increases when the roads are slick and wet. On impact, drivers and passengers in smaller vehicles are likely to sustain serious injuries. As you recover, it is important to have an experienced truck injury attorney who can guide you through the process and help you hold the truck driver or even the trucking company liable for your injuries and damages.
Digging for the Cause
In many cases, truck accidents are caused by negligent drivers. Trucking companies may be responsible for injuries that are caused by their employees during work hours, but drivers, loading companies, and even manufacturing companies can be responsible for injuries.
A personal injury lawyer will investigate your accident and try to determine the cause. Some common causes of truck accidents include:
Truck Driver Fatigue – It is human nature for commercial truck drivers to feel tired and drowsy after long hours behind the wheel, even if they are staying true to industry regulations involving the number of hours on the road, breaks, and sleep time. But it is no surprise that accidents are more likely to occur when truck drivers violate those regulations.

Substance Abuse – Like any driver, truck drivers who drink and drive are more likely to lose control and crash. Drugs, including cocaine and methamphetamines, are known to be used by truck drivers to fight fatigue, but they affect a person's ability to drive safely.

Faulty Equipment – Commercial trucks need to be properly maintained, including the brake system and tires. A truck driver or the trucking company may be responsible for the failure to properly inspect a truck before it hits the road.

Falling Cargo – Cargo can easily transform into road hazards if items fall from a truck because they are not properly secured. They may land on other vehicles and inflict serious injuries on other drivers and passengers.
Contact a Los Angeles Truck Accident Injury Lawyer
Attorneys at Tahmazian Law Firm, P.C. have more than 30 years of legal experience and have successfully represented clients in a wide variety of accident and injury cases. If you have been in a truck accident, one of our Glendale truck accident injury attorneys will gather key evidence and try to get you the compensation you deserve. Call 818-242-8201 for a free consultation.
Sources:
https://static1.squarespace.com/static/5ea971b432e2ec4105a9a422/t/615b020f7378022736ecd805/1633354256050/CA.png