Understanding the Dangers of Wandering and Elopement in California Nursing Homes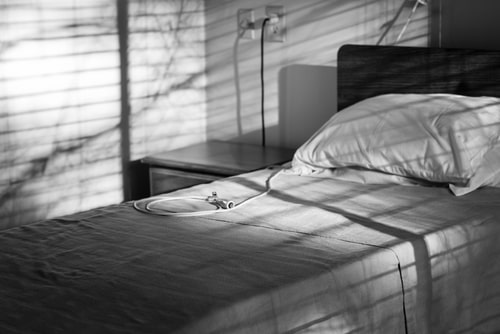 Nursing homes and other long-term care facilities have a monumental responsibility: They keep our parents, grandparents, aunts, uncles, and other loved ones safe. Unfortunately, some nursing homes do not meet the high expectations required of them. One way that nursing homes fall short is not properly supervising residents. Nursing home residents, especially those with cognitive decline, can be severely or fatally injured when they wander into unsafe areas or elope from the property. Nursing home residents and their loved ones may be able to hold a negligent nursing home responsible through a nursing home lawsuit.
Nursing Home Neglect Can Be Fatal
Nursing home abuse, including physical violence against a resident, often receives the lion's share of news coverage and attention. However, nursing home neglect is often just as harmful as abuse. In many cases, nursing home neglect is fatal. Nursing home staff have a duty to supervise residents and keep track of their whereabouts. When nursing home residents are not properly supervised, they can wander into dangerous areas or become lost. Wandering and elopement can lead to terrible injuries and fatalities.
Residents With Dementia Are at High Risk
Alzheimer's disease and other forms of dementia are common in nursing homes. Residents suffering from dementia may not recognize that they are in danger until it is too late. They may wander into the kitchen area and burn themselves or accidentally become trapped in a supply closet full of cleaners and other toxic chemicals. The resident may be left suffering in pain for hours before staff finds them.
Leaving the nursing home facility or "eloping" can be even more dangerous than wandering within the facility. Summer temperatures can reach over 100 degrees in Los Angeles. If a resident leaves the facility and staff do not find them in time, the resident can die from exposure in a matter of hours. Residents who elope are also at risk of being struck by a vehicle when crossing the road or falling when trying to find their way home.
Contact a Glendale Nursing Home Negligence Lawyer
Nursing homes have a legal obligation to provide reasonably competent care to residents. This includes properly supervising residents and preventing wandering and elopement. If your loved one was injured or killed because of inadequate supervision at a nursing home or another form of nursing home negligence, contact Tamarian Law Firm, P.C. Our Los Angeles nursing home injury attorneys can help you hold the negligent nursing home accountable and pursue financial compensation for damages. Set up your free, confidential initial consultation to learn more. Call 818-242-8201 today.
Source:
https://www.natlawreview.com/article/nursing-home-wandering-and-elopement-lawsuits-residents