What Can I Do if I Am Injured by a Hit and Run Driver?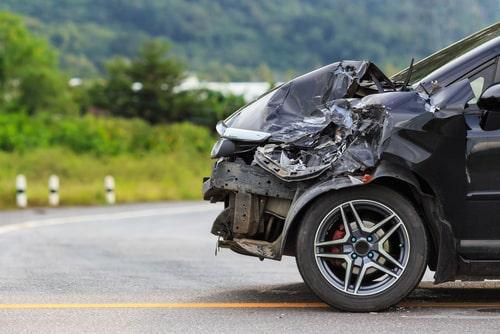 A hit-and-run-driver remains at large in Los Angeles County after striking a teenager who ended up losing his right leg. Unfortunately, in the past ten years, the same mile-long stretch of road where the accident occurred has seen more than 225 crashes that have caused nearly 600 injuries or deaths. Just like this teen, many people will face a long recovery, or they may be permanently disabled. As you may imagine, getting used to a new life following an amputation is not easy and the mounting hospital bills can be overwhelming after a pedestrian accident when there is no one to hold accountable. If you have been injured in a hit-and-run accident you have some options to pursue compensation depending on the circumstances.
Hit-and-Run Driver Cannot Be found
In California, you may still be able to seek compensation even when the driver remains unidentified. If the driver is not located you could file a claim against your car insurance policy. You can claim your uninsured or underinsured coverage for bodily injury from a hit-and-run. However, you may not claim property damage if you are unaware of the other driver's identity.
If you do not have auto coverage you can turn to your health insurance coverage. But it will not pay for any property damage either. A qualified hit-and-run accident attorney can help ensure that you get the maximum compensation available through an insurance claim or a lawsuit.
Hit-and-Run Driver Is Identified
If you successfully identify the driver after they flee the scene, you will be able to file a claim against their liability coverage. A criminal trial will proceed and a civil claim can continue as well.
Minimum Policy Limits in California
Compensation depends on the policy limits and coverage of your insurance policy. These are some minimum coverage requirements in California:
Uninsured motorist coverage – As mentioned before, in a hit-and-run accident, if the other driver is uninsured, you can turn to this type of insurance policy for compensation. Drivers in California must carry at least $15,000 per person, $30,000 for more than one person, and at least $5,000 per accident in uninsured motorist property damage coverage.
Collision coverage – This coverage pays for damage to your vehicle no matter who is at fault.
MedPay or medical payments coverage – This pays for the immediate medical care you and your passengers may need, no matter who is at fault. The minimum limit is $1,000 for each person who is injured in an accident.
It is important to remember that the statute of limitations to bring a personal injury claim in California is two years from the date the injury occurred. This is especially pertinent in cases in which the suspect remains at large.
Contact a Glendale Car Accident Injury Lawyer
If you are injured in a hit-and-run accident at Tahmazian Law Firm, P.C. we understand that your priority is your recovery. That is why a skilled Los Angeles County car accident injury attorney will aggressively investigate your case and handle the rest. Call 818-242-8201 for a free consultation.
Sources:
https://ktla.com/news/local-news/boyle-heights-residents-demand-safer-streets-after-boy-loses-leg-in-hit-and-run-crash/
https://tims.berkeley.edu/
https://leginfo.legislature.ca.gov/faces/codes_displaySection.xhtml?sectionNum=20002.&lawCode=VEH
https://leginfo.legislature.ca.gov/faces/codes_displaySection.xhtml?lawCode=CCP&sectionNum=339