Why Do Bus Accidents Occur in Los Angeles?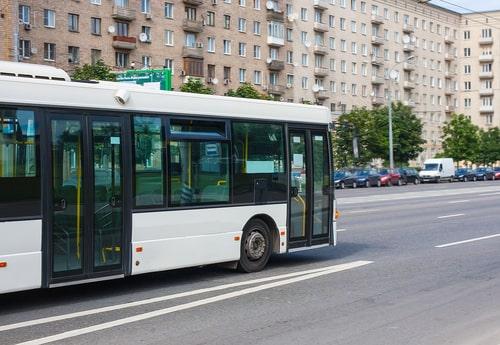 Bus accidents can be devastating, causing severe injuries and even fatalities. Los Angeles, known for its bustling traffic and extensive public transportation system, experiences its fair share of bus accidents for various reasons. If you have suffered an injury on a bus in Los Angeles, contact an experienced lawyer for the legal guidance you need to pursue the compensation to which you may be entitled.
Four Reasons Bus Accidents Happen in Los Angeles
Negligence – One of the primary causes of bus accidents in Los Angeles is negligence, which can occur at various levels. This includes the negligence of bus drivers, who may be fatigued, distracted, or under the influence of drugs or alcohol. Negligence can also be attributed to bus companies that fail to maintain their vehicles or provide adequate driver training properly. Please keep in mind that if a person is injured and wishes to pursue compensation in California, it must first be determined whether a private company or a government organization operated the bussing company. In cases where a government organization operated the bus, individuals must follow procedures detailed in the California Tort Claims Act, which dictates that civil lawsuits against government organizations must take place within six months of the injury taking place.

Distracted driving – With the increasing prevalence of smartphones and other electronic devices, distracted driving has become a significant concern. Bus drivers might be tempted to use their phones or engage in other distracting activities while operating the vehicle, leading to a higher risk of accidents.

Poor maintenance – Bus companies are responsible for keeping their vehicles safe and roadworthy. Failure to do so can result in mechanical failures, like faulty brakes or steering systems, which can lead to accidents. Regular inspections, maintenance schedules, and adherence to safety regulations are essential to prevent such incidents.

Road conditions – Los Angeles is notorious for its congested roadways, heavy traffic, and complex intersections. Bus drivers must navigate through these challenging conditions while ensuring the safety of their passengers. Poorly designed roads, inadequate signage, or poor traffic management can contribute to bus accidents. Collaboration between city authorities, transportation planners, and bus companies is crucial to improving road infrastructure and ensuring safe travel.
Contact a Los Angeles Bus Accident Lawyer
Bus accidents can be harrowing events resulting in terrible injuries. If you were injured in a bus accident in Los Angeles, contact the skilled LA County bus accident attorneys with Tahmazian Law Firm, P.C.. Call 818-242-8201 for a free consultation.