Compensation for a Traumatic Brain Injury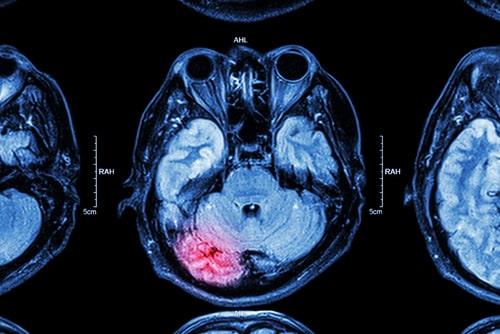 March is brain injury awareness month calling attention to the effects of a traumatic brain injury or TBI. More than five million people in the United States are living with permanent brain injury. That is one in every 60 people. Nearly three million Americans sustain these catastrophic injuries every year. The Centers for Disease Control and Prevention reports that traffic-related crashes are one of the leading causes of traumatic brain injuries.
What Constitutes a Traumatic Brain Injury?
A traumatic brain injury or TBI is caused by an external force or trauma. A strong impact on the head during a car accident can damage brain tissue which can lead to temporary or permanent problems. Sometimes, the effects of a brain injury do not manifest themselves until weeks or months later. However, someone may feel there is something wrong if they experience chronic headaches, sleeping problems, memory loss, and sensitivity to lights and sounds. Depending on the severity of the initial impact, a person could appear to be fine but have a delayed trauma in which the brain becomes swollen.
Financial Concerns
Brain injuries often require extensive medical treatment. And it goes without saying, but it can cost tens of thousands or even hundreds of thousands of dollars. In addition, someone who suffers brain trauma may not be able to work right away, or worse yet, they may suffer permanent disabilities making it impossible to care for themselves or their family. A catastrophic injury quickly becomes a financial concern.
If someone else's negligence caused the vehicle accident that left you with a TBI, they should be held accountable. You will likely need medical treatment and rehabilitation and could be entitled to financial recovery. Depending on the circumstances of the accident, as the injured party you may seek reimbursement for your financial expenses as well as non-economic damages. In these cases, you could be reimbursed for lost wages, medical bills, and pain and suffering. The statute of limitations for traumatic brain injuries suffered in a vehicle crash is two years.
Contact a Los Angeles Personal Injury Lawyer
If you or a loved one has been in an accident and suffered a traumatic brain injury do not wait any longer. At Tahmazian Law Firm, P.C. we have more than 30 years of combined legal experience. A knowledgeable Glendale personal injury attorney will be able to guide you through the process and try to get you the compensation that you deserve. Call 818-242-8201 for a free consultation.
Sources:
https://www.cdc.gov/traumaticbraininjury/get_the_facts.html
https://leginfo.legislature.ca.gov/faces/codes_displaySection.xhtml?lawCode=CCP&sectionNum=335.1
https://leginfo.legislature.ca.gov/faces/codes_displaySection.xhtml?sectionNum=1714.&lawCode=CIV