Deadly Crashes and Wrongful Death Lawsuits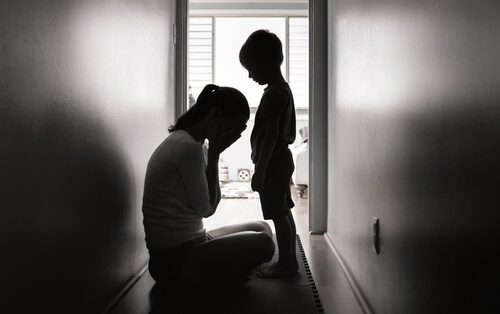 A deadly car accident can be traumatizing for the entire family. You might wonder how you will ever recover from such a loss. Unfortunately, deadly car crashes continue to soar in Los Angeles County; in the first months of this year, there was a seven percent increase in deadly car crashes compared to the previous year, which was already at a 15-year high. If people continue driving recklessly, this trend is likely to continue into the holiday season. If you have lost a loved one in a vehicle collision through no fault of their own, Tahmazian Law Firm, P.C. can try to help you seek compensation for wrongful death.
Driving Risks that Lead to Fatal Accidents
Everything from careless to reckless driving can lead to fatal car accidents. In 2020, AAA surveyed drivers and found that many people were more likely to engage in risky behavior by consuming alcohol, intentionally running a red light, and speeding. Car accidents can also be caused by various forms of negligence. Sometimes other parties may also be at fault due to dangerous road conditions or defective auto parts. If you believe your family member was killed in a car crash due to someone else's negligence, you may be entitled to compensation.
Who Can File a Legal Claim?
The purpose of a wrongful death claim is to compensate the family for their loss. For wrongful death lawsuits, the statute of limitations is usually two years from the date your loved one died. The following persons can file a wrongful death claim:
Surviving spouse

Domestic partner

Children

Those entitled to the deceased's estate
The types of damages to which you may be entitled depend on the circumstances surrounding your loved one's death and your relationship with the person. In general, wrongful death damages may include the following:
Medical care costs to treat your family member's injuries

Funeral and other burial expenses

Money to help you live if you relied on your loved one's income to maintain your lifestyle

Loss of love, companionship, or guidance
Contact a Los Angeles Wrongful Death Lawyer
We understand that nothing can replace the loss of your loved one, but one of our attorneys at Tahmazian Law Firm, P.C. can help you with the legal process. If a family member passed away in a car accident for which someone else was at fault, you can count on one of our experienced Glendale wrongful death attorneys to guide you during this difficult time. We invite you to call 818-242-8201 for a free consultation.
Sources:
https://leginfo.legislature.ca.gov/faces/codes_displaySection.xhtml?lawCode=CCP&sectionNum=335.1
https://crashstats.nhtsa.dot.gov/Api/Public/ViewPublication/813337
https://newsroom.aaa.com/2022/02/solving-a-puzzle-with-fewer-drivers-on-the-road-during-covid-why-the-spike-in-fatalities/