Top 5 Reasons People Get Hurt in LA Apartment Buildings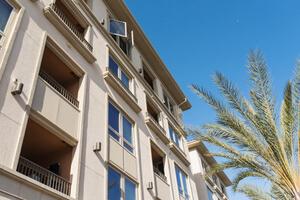 From high-rise, luxury condos to downtown studios, apartment buildings are supposed to be reasonably safe for their occupants and guests. Unfortunately, not all landlords or property managers make safety a priority. From failing to repair an obvious source of danger, to failing to warn tenants about a hazard, to simply ignoring a housing code violation, negligence by a building manager can put a lot of people at risk for injury. If you were injured due to an unsafe condition in an apartment, you may want to speak to a qualified premises liability attorney to determine whether you could be eligible to receive financial compensation.
What Common Dangers Can Injure People in Apartment Complexes?
Renters have limited control over the safety of the premises. They are not able or expected to make most repairs, especially in common areas. The landlord or property manager has a much higher degree of responsibility to maintain safe conditions. Look out for:
Staircases - Poorly maintained or designed staircases are a common source of serious injuries. Missing or loose handrails, as well as poor lighting or uneven, loose steps, can cause falls.

Environmental hazards - Mold, asbestos, carbon monoxide, and radon can all make people extremely sick - and they can all be found in apartment buildings managed by careless individuals or companies. Tenants must be warned if lead exposure is a concern so that they can take steps to stay safe. If the presence of lead was not disclosed and you got sick, you may want to speak to an attorney.

Other tenants - Sometimes, the other residents are the most dangerous thing in the building. If they are bringing unsafe criminal activity into the building, such as by selling drugs out of their unit, the landlord has a responsibility to put a stop to it.

Electric hazards - Faulty or exposed outlets and wiring can become a big problem, whether it is found in an individual unit or a common area. Electrical burns or shocks can be extremely serious or even fatal.

Slipping hazards - Slip and fall incidents are very common. While they are sometimes the result of unavoidable weather conditions, they can also be caused by a variety of negligent landlord behaviors. For example, if there is a leak in a common area that the property manager is aware of but has neglected to fix.
If you have been injured in an apartment building, it may be time to speak to an attorney. If the landlord's carelessness caused your injury, you may be entitled to compensation.
Call an LA County Premises Liability Lawyer
Tahmazian Law Firm, P.C. is committed to helping those who have been injured on dangerously maintained premises recover compensation. Our Glendale premises liability attorneys have the experience and skill needed to take on careless landlords. Call 818-242-8201 for a free consultation.
Source: https://nchh.org/resource-library/HH_Codes_CA_9-9-07.pdf